Your home's heating and cooling systems are equipped with air filters that catch dust and other impurities in the air. The proper usage of these filters is therefore essential. In this blog, local HVAC contractor M & M Heating & Air Conditioning Service Co. shares some common air filter mistakes and why you should avoid making them.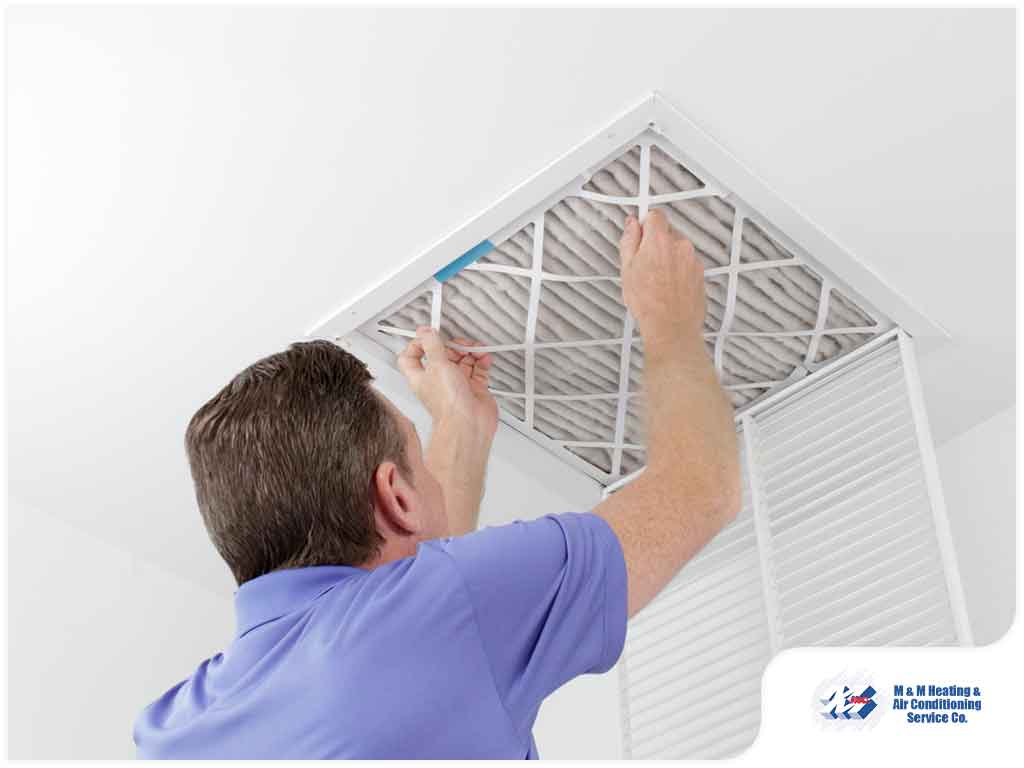 Neglecting HVAC Inspections — Air filters get clogged over time, so it's important to know when yours should be replaced. Certain heating and cooling systems are equipped with sensors that raise alerts if the air filters require replacement. Beyond that, regular inspections are still the best way to determine if you need new air filters. Air filters typically require replacement every three months.
However, during seasons where the HVAC system is constantly in use, or in areas where it's unusually dusty, then air filters may need to be replaced on a monthly basis.
Not Replacing the Air Filter When It's Clogged — You might be surprised at how many homeowners put off air filter replacement, despite knowing it's overdue. Clogged air filters impede airflow, which results in the HVAC system increasing its output to make up for the difference. Therefore, the longer a clogged air filter stays in your heating or air conditioning unit, the higher the energy bills will be.
Choosing an Incorrect Air Filter Size — Before heading out to buy replacement air filters, make sure you know the correct size that you need. Many homeowners buy the wrong air filter size and force it on their HVAC system. This leaves gaps between the frame and the opening that will allow dust and other contaminants into the air ducts. Some of these contaminants can also get into motors and other parts of the HVAC system, resulting in premature wear.
Choosing the Wrong Filter Type — There are many types of air filters, from basic fiberglass filters to high-end, high-efficiency HEPA filters. Air filter efficiency is rated with MERV (Minimum Efficiency Reporting Value).
The higher the MERV rating, the smaller the particles it can trap. When buying replacement air filters, it's not a good idea to just pick the one with the highest MERV rating. Installing an air filter with a membrane that's too dense will impede airflow, which has the same effect as leaving a clogged filter in your HVAC system. If you're not sure what air filters you're supposed to buy, consult an HVAC professional.Call M & M for Your Heating and Cooling Needs M & M is your leading provider of heating and air conditioning services. Give us a call at (209) 952-6580 or fill out our contact form to schedule an appointment.