Now that summer has officially ended, your air conditioning system will have to take a back seat. However, that doesn't mean you have to ignore it until the time comes when you need to use it again. Central heat and air conditioning system experts M & M explains why conducting AC maintenance post-summer season makes sense.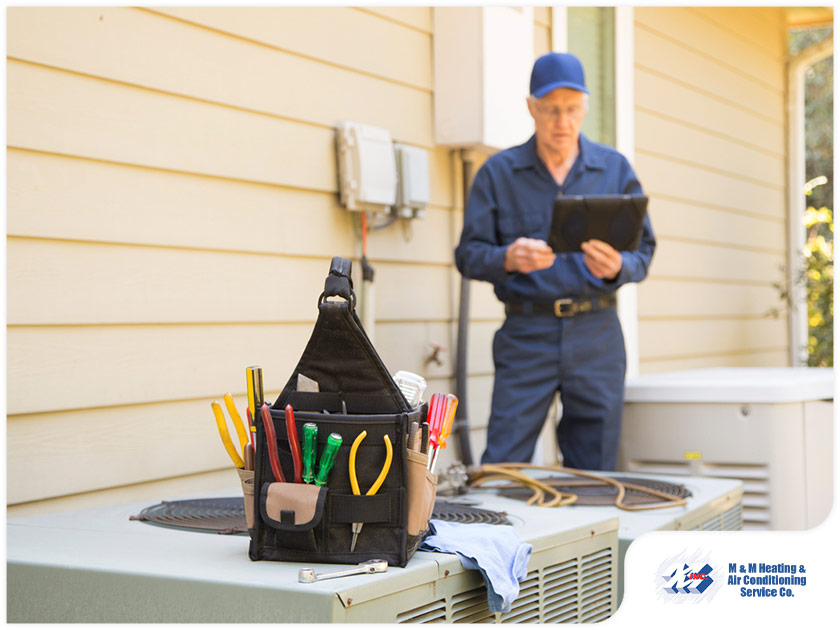 Neglect Can Lead to Damage
Spring is usually the best time to perform AC maintenance in preparation for the hot summer months. However, fall is just as good a time to do the same. Keeping the unit in a state of hibernation after a period of prolonged use can be tough on its internal components. Neglecting your AC usually leads to unnecessary repairs when next year's cooling season arrives.
Benefits of Conducting AC Maintenance This Month
The following are some of the reasons to schedule HVAC maintenance with an AC and heating repair technician in September:
Minimize frequent repairs – Having your AC unit serviced this month minimizes the likelihood of the unit breaking down during the cooling season. This also prevents significant expenses stemming from frequent repairs.
Improve efficiency – Maintenance allows the HVAC technician to check if the unit's internal components are still functioning properly after months of prolonged use. They can also determine how much energy the system is using to cool your home by making sure it is within the recommended threshold.
Enhanced comfort – A well-maintained AC unit provides efficient cooling and overall comfort when you need it. Servicing it today gives you peace of mind that your system won't break down suddenly.
At M & M Heating & Air Conditioning Service Co., we offer an Energy Savings Maintenance Agreement (ESMA) that will help ensure the long-term efficiency and performance of your furnace, heat pump or air conditioner.
Give us a call at (209) 399-3490 to find out which plan best fits your home's comfort requirements and budget. You may also fill out our contact form to request a free estimate.