With essential utilities like water heaters, it's never a good idea to wait until it breaks down before you start getting a new one. You probably wouldn't want to spend days taking cold showers while you wait for a replacement. M & M Heating & Air Conditioning Service Co. discusses how you can tell if your water heater is approaching the end of its life span.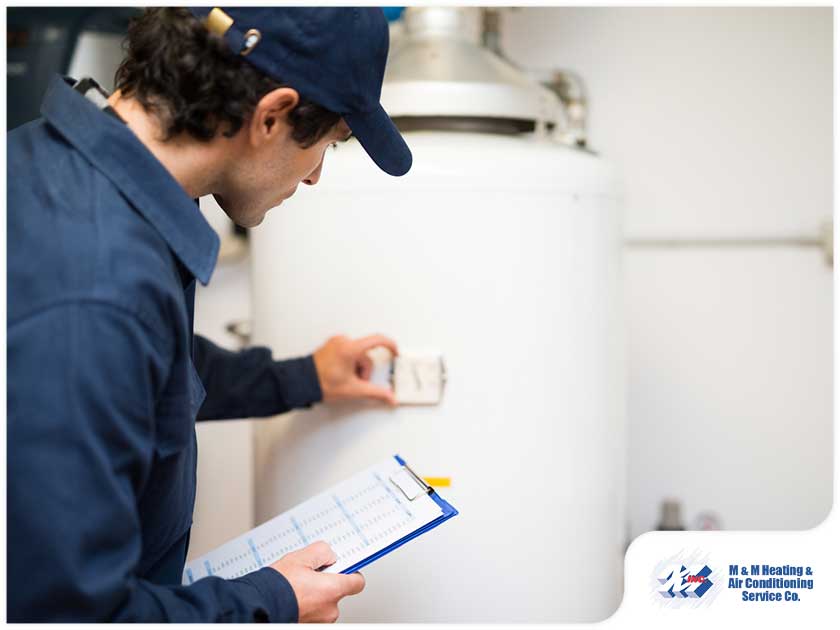 How Long Do Water Heaters Usually Last?
A traditional water heater stores water in a tank and heats it using a gas burner or an electrical heating element. As the water reaches its desired temperature, a thermostat turns the burner or heating element off, then back on as the water cools down. This type of heater may also be used to supply heat to a hydronic heating system. Most types of traditional water systems are rated to last between six to 12 years, or even more if properly maintained.
A tankless or on-demand water heater does not heat stored water. Instead, cold water is passed through the heating element, which makes it capable of heating virtually as much water as the household needs at any time. Since the heating element is only turned on when in use, tankless water heaters typically last longer, with an expected life span of 20 years.
Signs That You Need a New Water Heater
The following are some of the signs that your water heater is approaching the end of its expected life span:
It's not heating the water like before. A water heater in good working condition should heat the water consistently. If you find yourself adjusting its settings often, or having to wait for longer times before it gets to the right temperature, your water heater could be losing its efficiency.
It's making a hissing or sizzling noise. Sediment buildup in the water heater can cause a hissing or sizzling noise – another sign of an aging water heater.
Call M & M for Your Heating Needs
When in doubt, have your heating technician at M & M Heating & Air Conditioning Service Co. inspect your water heater and get a more accurate estimate of its condition. Give us a call at (209) 952-6580 or fill out our contact form to schedule an appointment.