The holidays are a busy and exciting time of the year. Though home improvement may be the last thing on your mind, it's important to keep up with small maintenance projects that help keep your home looking its best. Fortunately, you don't have to spend all of your time (or a small fortune) to keep your home looking great this holiday season. Read on to discover 4 simple holiday home improvements you can make this winter.
Easy Holiday Home Improvement Projects
If you want to keep your home looking its best this holiday season, use the guide below for some simple home improvement projects you can get started on right away.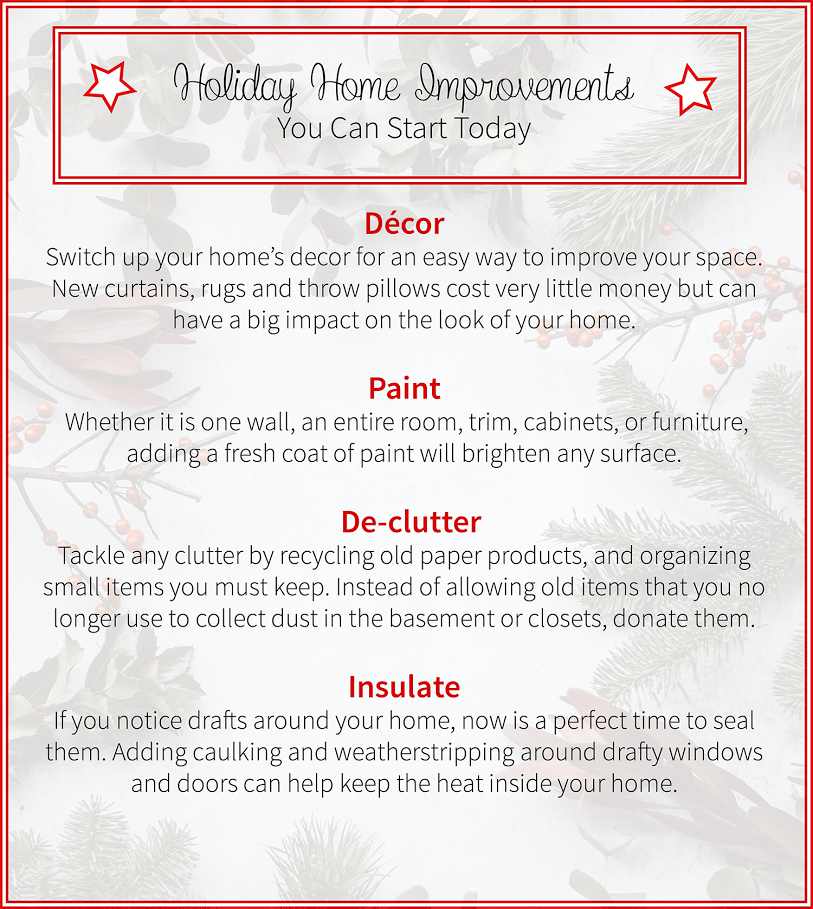 HVAC Maintenance in Stockton, CA
Is your HVAC system on your list of holiday home improvements? Though some of the projects discussed above can be handled on your own, some things are best left up to the experts – Like HVAC repair and maintenance! If your heating system is on the fritz, or you just need a pre-holiday tune-up, give the HVAC experts at M & M Heating and Air Conditioning a call.
Contact us today: (209) 395-0109.